Bedrock Autumn View
The proposal evokes the Holocaust and its impact on the lives of Jews who were forced to flee from their lands and communities and who then found safe refuge and new life on Canadian soil.
Monument Winter View
The design proceeds through two fundamental, complementary gestures—exposure and immersion—which together create a layered, in-depth experience through which visitors discover and interpret both the history of the Holocaust and the memory of the events that drove its survivors to Canadian shores.
Holocaust Monument Plan
In this working monument, the underlying bedrock is exposed in order to anchor new meanings, stories, and memories in which visitors can immerse themselves.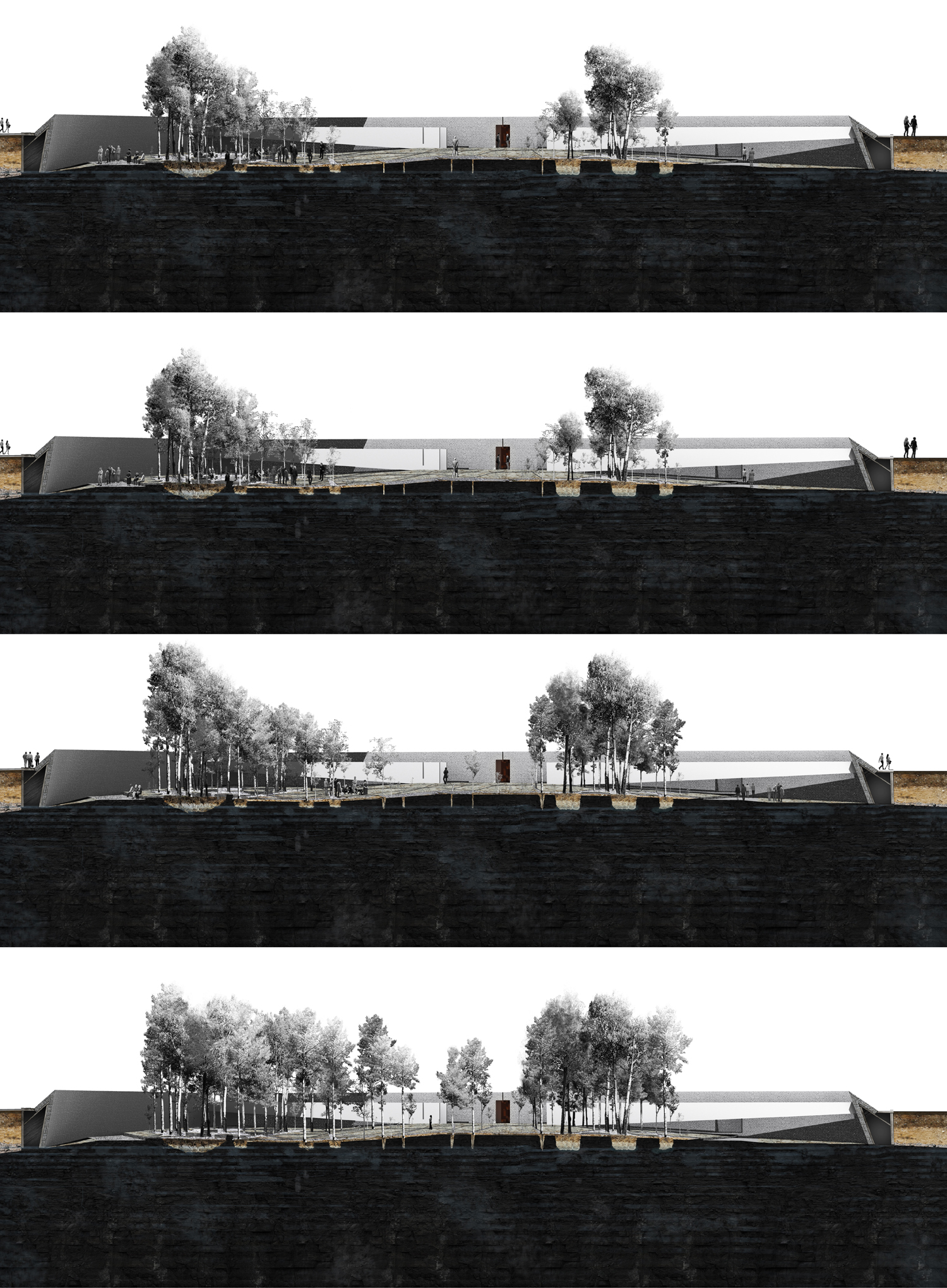 Monument Growth & Change over Time